Sustainability at Shibaura Machine
Shibaura Machine will help to create a sustainable society through its corporate activities.

We aim to become a company that is needed by society, the environment, and our stakeholders and will create value together with them.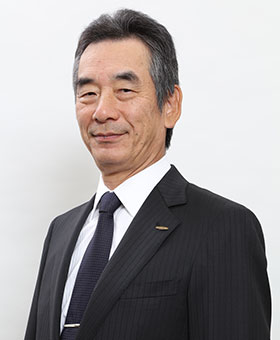 Shibaura Machine
President
Shigetomo Sakamoto

Since our company was founded, we have continued to evolve by contributing to society through "monozukuri." We will maintain our products that are based on the technology, development ability, QCD, sales, and after-sales service ability that were developed during our corporate evolution. While doing so, we will overcome changes and various risks, evolve while looking towards the future with our customers, and aim to become a company that will always be needed. Additionally, we will further improve our corporate governance and in order to further improve our corporate value, we have transitioned into a company that has established auditing and other committees. Our corporate group will help to develop a sustainable society by contributing to the solving of the various social problems set forth in the United Nations' Sustainable Development Goals (SDGs)and, thereby, play its role in protecting the rich global environment. Moreover, we will satisfy the hopes and expectations of our stakeholders because we believe that gaining their trust is indispensable, and to that end we will make even greater corporate efforts in the future.
Activities related to the SDGs through our businesses
Achieving the Sustainable Development Goals (SDGs)
The Shibaura Machine Group will fulfill its role as a global company and aim to sustain a rich global environment and society. Through our businesses, we will try to make contributions to solve the social problems set for in the SDGs of the United Nations.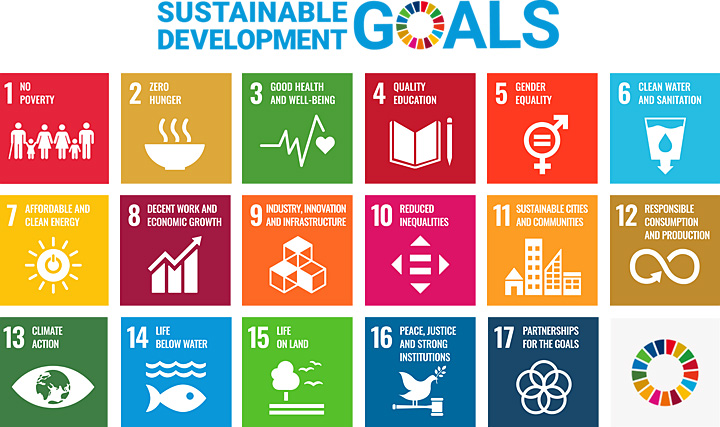 Examples of SDG activities by Shibaura Machine
Developing metal 3D additive manufacturing equipment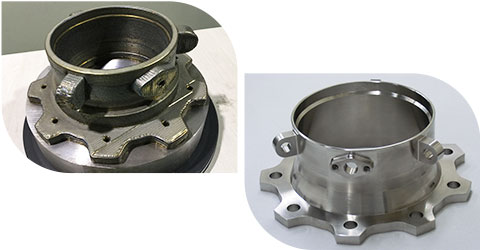 Additive Manufacturing (AM) technology is a manufacturing process that adds thin layers of metals to make products. Because it does not need molds and products are made in what is close to their final form, it does not waste a great deal of material which is the disadvantage of conventional "removal processing" in which products are made by machining material. In addition to reducing the weight of materials and greatly decreasing the amount of material removed, it is also a technology that can provide more customer value, such as shorter lead times and cost reduction.
Retrofitting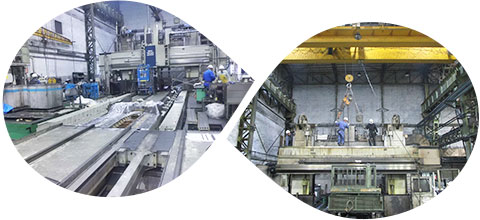 Since the 1970s, Shibaura Machine has developed into a business the retrofitting that it was doing internally and that business continues to this day. Retrofitting can aid in conserving resources and recycling that help to maintain the global environment. We are helping to add value to the machines of our customers by lengthening the service lives of their machinery by replacing electrical parts and the like, adding automation devices, and so on.
Workplace experience for junior high school students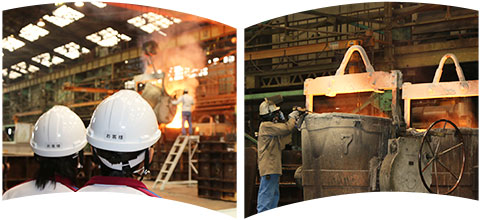 Students will be responsible for monozukuri in the future. Therefore, as an activity to provide students with an experience that helps to develop desirable work and employment traits, Shibaura Machine accepts requests from schools for workplace experience days for their students.
Environment

Social

Governance