All Electric Injection Molding Machine EC-SXII series
The EC-SXII All-Electric InjectionMolding Machine has advanced injection unit capabilities compared to ourprevious EC-SX series.
It has ability toadapt from thin-wall to thick-wall molding giving users more flexibility,thanks to multiple injection unit configurations. The use of Precision LinearGuide Supports on the movable platen and the injection screw drive with the useof enhanced control software, we are able to achieve faster cycles, morestabilized plasticizing and precise Core-Back Foam molding with preciseinjection pressure control.
You can select fromtwo controllers the "INJECTVISOR-V50" and "INJECTVISOR-S51".
V50 is a highperformance controller having multiple molding functions and expandability.
S51 has addedmolding functions and improved production-managing functions compared to theprevious S50 controller.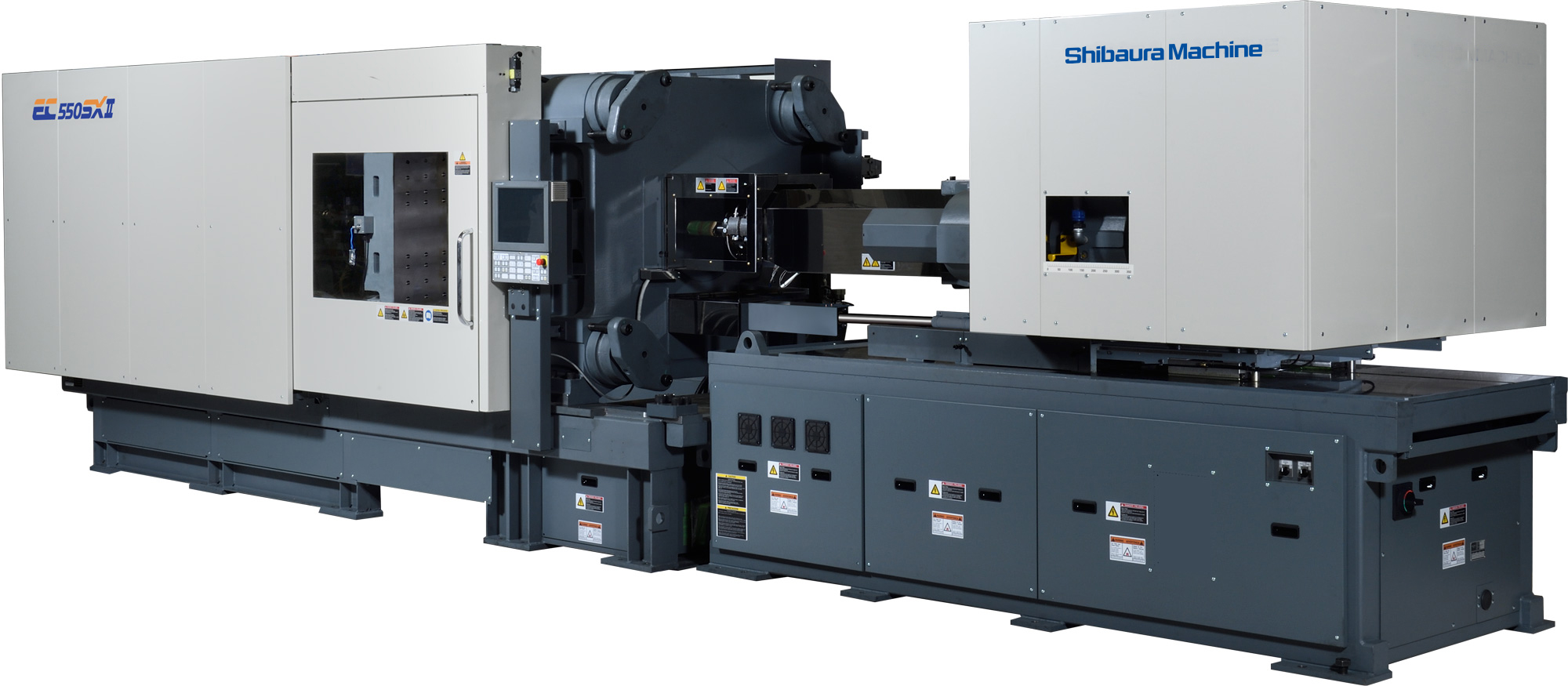 EC30SXII, EC280SXII, EC350SXII, EC450SXII
EC550SXII