BS Servo Amplifier Series
Working Toward 100% Customer Satisfaction
BS Servo Amplifier X Series
When used together with a BS servo motor, a BS servo amplifier can further improve the controllability of the BS servo motor.
TEL:
TOKYO MAIN BRANCH: 81-(0)3-3509-0270
NUMAZU HEADQUARTERS: 81-(0)55-926-5032
BS Servo Amplifier X Series Features
The X series BS servo amplifier has further improved the quick response and high accuracy of the predecessor amplifier by employing a new high-speed calculation system.
A variety of functions and extensive personal computer (PC) tools simplify the servo adjustment.
The X series whose servo performance is enhanced significantly contributes to remarkable machine performance.
BS Servo Amplifier X Series List
The x series offers three types of amplifiers with different functionalities.
The customer can choose a type that best suit individual application.
Standard Servo Amplifier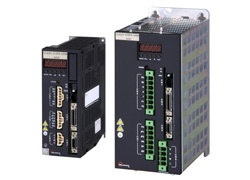 The standard servo amplifier has pulse train input/analog input command system and allows operations of the speed, current, position, speed/current/position, direct feed and draw control modes.
Tiny Positioner Amplifier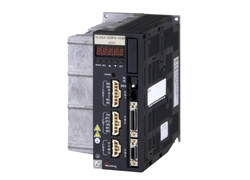 The tiny positioner amplifier is specially designed for the PTP positioning purpose. It has the point designation method and position data direct command system and supports the DeviceNet, CC-Link, RS485 and I/O
VLBus-V Servo Amplifier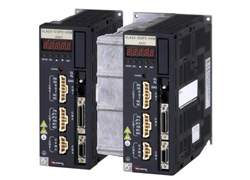 The VLBus-V servo amplifier is a link amplifier which connects positioning unit NCBOY-200 or - 3200 on the master side via optical communication when high-grade positioning control, synchronous operation, etc. are required.
TEL:
TOKYO MAIN BRANCH: 81-(0)3-3509-0270
NUMAZU HEADQUARTERS: 81-(0)55-926-5032