Development and Presentation of the EC30S All-Electric Injection Molding Machine: Enhanced Productivity with Reduced Floor Spacing
Aug. 19, 2014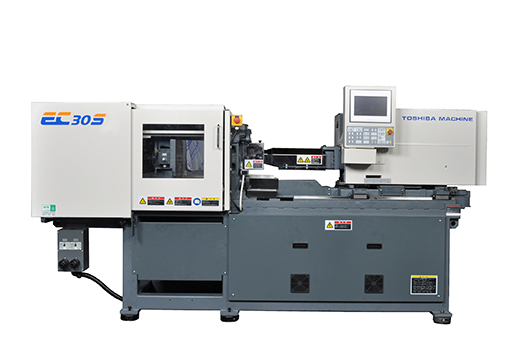 We has completed development and now is introducing the EC30S all-electric injection molding machine.
The EC30S will provide the plastic industry with a machine that will meet all of the customer's productions requirements (precision components, mechanical parts for automotive, and medical parts) with greater reliability, repeatability and productivity.

Main Features
Leading the Industry with a compact built machine
Machine length is under 2.9 m, achieves the shortest total length of the machine with Φ16/18 mm screw diameters in the industry.
25% Reduction in Dry Cycle Compared to Previous Model
The new clamping mechanism will provide smooth movement with precision positioning accuracy. Offering the industry with high productivity with 25% less dry cycle compared to previous models.
Stable Molding of Reinforced Plastics
Offering choice between high-speed injection for thin wall molding products and high-duty specifications for thick wall molding products, enhancement of molding stability with a newly developed screw.