JIMTOF2020 Online
Nov. 16, 2020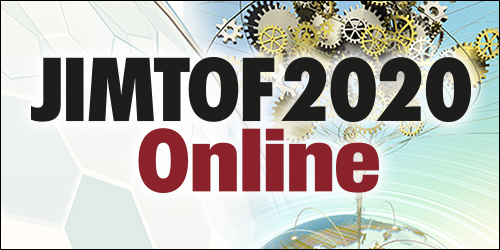 Interactive period
November 16th (Monday) 10:00 to 27th (Friday) 17:00
Archive period: Can be viewed until 17:00 on December 11th (Friday)
Meeting place
JIMTOF2020 Online website
Access
Exhibition Overview
We are pleased to inform you that Shibaura Machine Co., Ltd. will be exhibiting at JIMTOF2020 Online.On April 1, 2020, the company name was changed to "Shibaura Machine Co., Ltd.", and the "Machine Tools Division" and "Nano Processing system" were integrated to form a new "Machine Tools Company".We are introducing products that can handle a wide range from ultra-precision to large-sized processing. We would appreciate it if you could take this opportunity to see it.
Exhibition Content・Models to be exhibited
Introduction of machine tools company
(fusion of ultra-precision and large-sized processing machines)

Introducing Double Column type Machining Center, Horizontal Boring and Milling Machine, ultra-precision machining center, and ultra-precision aspherical processing machine series.
Ultra-precision machining center UVM Series

Ultra-precision aspherical processing machine ULG Series

Horizontal Boring and Milling Machine BTD series

Main lineup of Double Column type Machining Center
Related Links
JIMTOF2020 Online
Shibaura Machine / Digital Twin Factry